CarNut grows to be 3

Blu Steven has been bringing all things car related to video screens for several years now. CarNut is New Zealand's largest new vehicle YouTube channel, boasting around 2 million views and over 4000 subscribers; numbers that are steadily climbing.
Now, Blu has announced the next stage in CarNut's development; a progression which sees him joined onscreen by fellow car nuts and commentators, Cameron Officer and Steve Vermeulen.
 "The channel is very true to its name and will always remain so. It's just going to get bigger," says Blu.
It's been amazing to see how audiences have endorsed my view that cars are ideally suited for video, where they can be seen and heard doing what they're designed to do – drive.
"I started CarNut purely as an outlet that enabled me to talk about one of the biggest passions in my life. But it quickly grew. Considering it was initially a hobby project, that growth has been fantastic.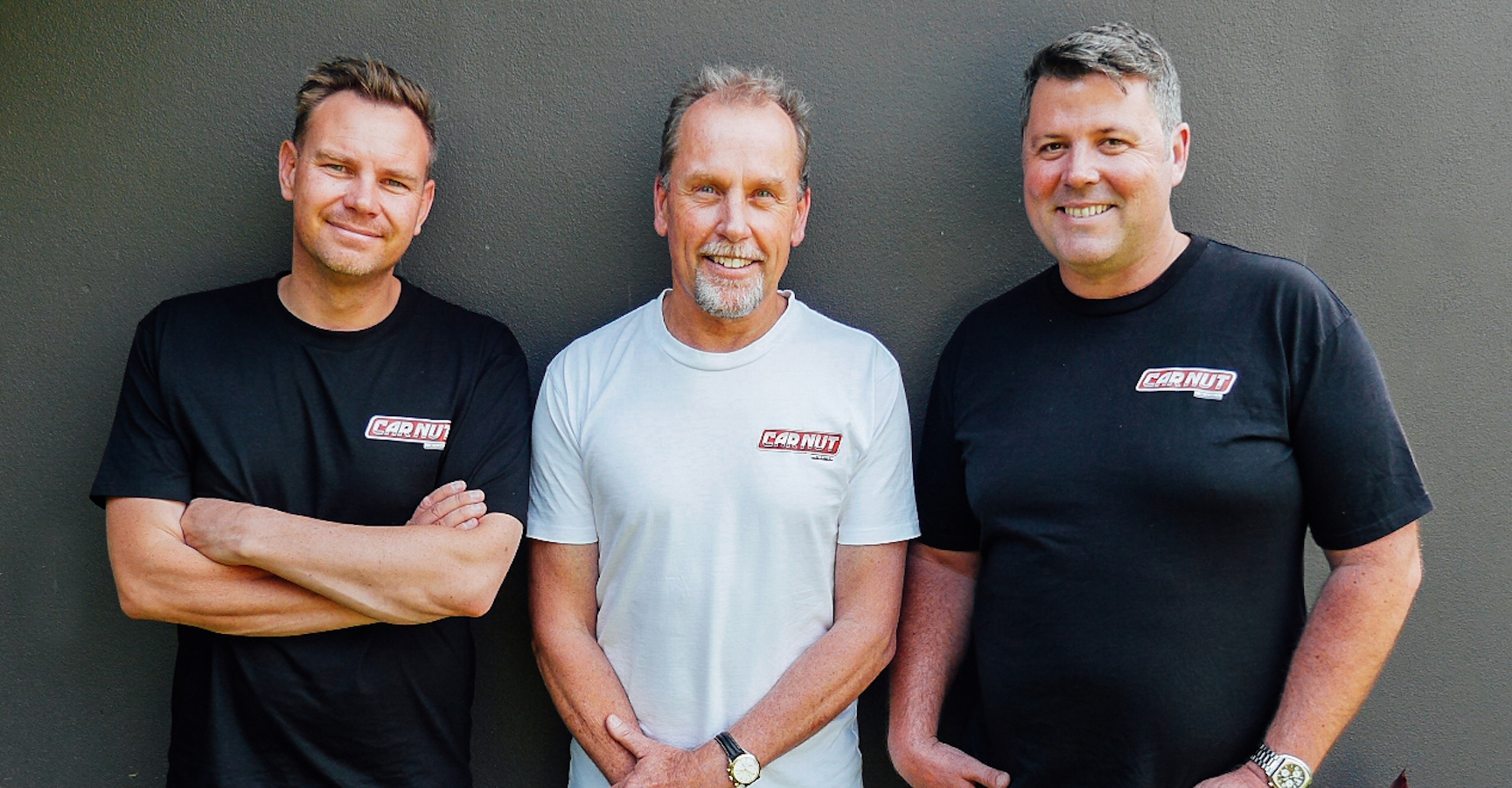 The three automotive commentators have forged a new partnership with an eye to improve New Zealand's online automotive media offering for car buyers and enthusiasts alike. The trio aims to grow the brand substantially in 2020 and beyond.
"We've skipped version two. This is CarNut 3.0!"
Cameron Officer and Steve Vermeulen are publishers of New Zealand's largest circulation new car/lifestyle title, 66 Magazine. Combined, they offer a comprehensive understanding of cars, media production and marketing.
Cameron Officer is one of New Zealand's most well-known automotive writers, having edited TopGear New Zealand magazine for seven years before contributing automotive content to a raft of magazines and newspapers around the country.
Steve Vermeulen brings over a decade of experience as a new vehicle technician and technical advisor and was also a TopGear New Zealand contributor before working in marketing for large scale automotive retail groups.
"Steve and I really liked Blu's take on new vehicle assessment; it's approachable and honest," says Cameron.
"The CarNut audience loves this style of video, so we're sticking with it. Episodes will feature either Steve, Blu or myself, or sometimes two, or all three of us together. The great thing about cars is that there's no one-size-fits-all. We don't always agree and that creates banter that's a bit more organic than a straight up and down car review."
We're all looking forward to getting stuck in, and we know CarNut fans will like what they see."